In this fast-moving environment, your organization must secure sensitive data and workloads, support new applications, and deliver consistency and simplicity across the enterprise. Red Hat® OpenShift® and IBM Cloud Pak® solutions on IBM Power Systems can help you achieve these goals.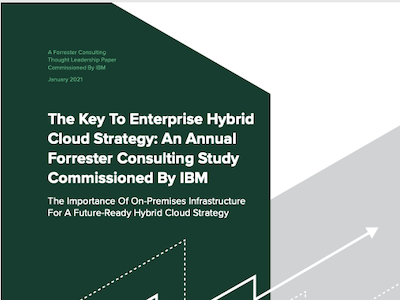 A recent Forrester Consulting study reveals that the ability to deliver IT projects more quickly, deliver faster productivity for developers, and improve application performance are essentials to meet business needs. Get insights from the study, "The Key To Enterprise Hybrid Cloud Strategy".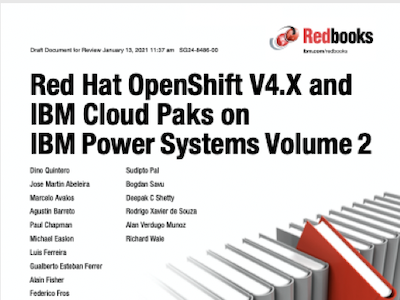 With Red Hat OpenShift on IBM Power Systems, you can incrementally modernize applications by surrounding them with containers. Gain the many benefits of app modernization with much less complexity and cost.
This publication describes how to implement an IBM Cloud Solution using Red Hat OpenShift and IBM Cloud Paks on IBM Power Systems. It explains the concepts, hands-on exercises to practice the theory and documents these findings by way of sample scenarios.
With this combination of IT infrastructure and modern cloud-native solutions, you can consistently develop, run and manage applications and workloads across hybrid cloud. As business and workload demands change, you can move critical services and optimize them in the environment of your choice. Modernizing with containers can help you move faster and provide a better user experience.
---
Need more information?
Get in touch with us.
Contact Us